Knowledge Campus
A modern, well equipped infrastructure is provided to all courses to facilitate better learning. K.C. has refurbished lecture rooms and laboratories with computers, OHP, and LCDs. This makes the teaching – learning process student friendly and interactive. It has multimedia rooms, a swanky auditorium, fully air-conditioned library with a rich collection of books, journals, periodicals and a large airy sports room.
Jotu Khushiram Kundnani Library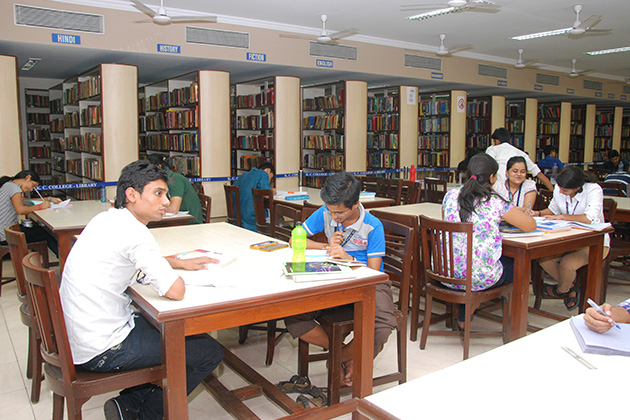 K.C. College's Library is one of the largest libraries in the city having a collection of more than 60,000 books, many e-books and e-journals through N-List. The Library is fully automated using an integrated library software "Librarian Suite" with various library operations computerized on LAN system. Web based Online Public Access Catalogue (WEB-OPAC) is accessible to the users by which they can browse the large collection of books in a very short time through the computer database.
The Library collection comprises of books, reference books, maps, CD ROMs, periodicals, and reports etc. Every year the collection is strengthened by addition of latest books and various other publications. The library also has a good collection of rare books.

The Library is open round the year except for national holidays. It has a book – bank facility where a set of books is issued to deserving students for the academic year at a nominal fee.
Rama & Sundri Watumull Auditorium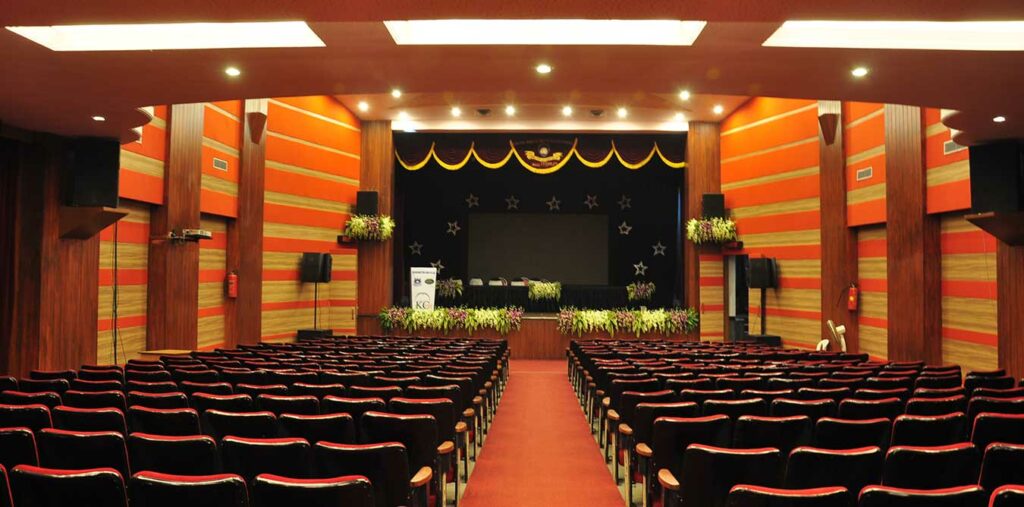 The K.C. College Auditorium is one of the best in Mumbai. It is centrally air conditioned and is equipped with state-of-the-art acoustics and light and sound facilities. It is technically superior and enjoys a pride of place within the college premises with a capacity of 582 seats.
S&H Mansukhani Multimedia Room(MMR)
S&H Mansukhani Multipurpose Hall, on the ground floor, is air conditioned. With a capacity for 110 people, it is equipped with excellent facilitiesfor conducting lectures and AV presentations.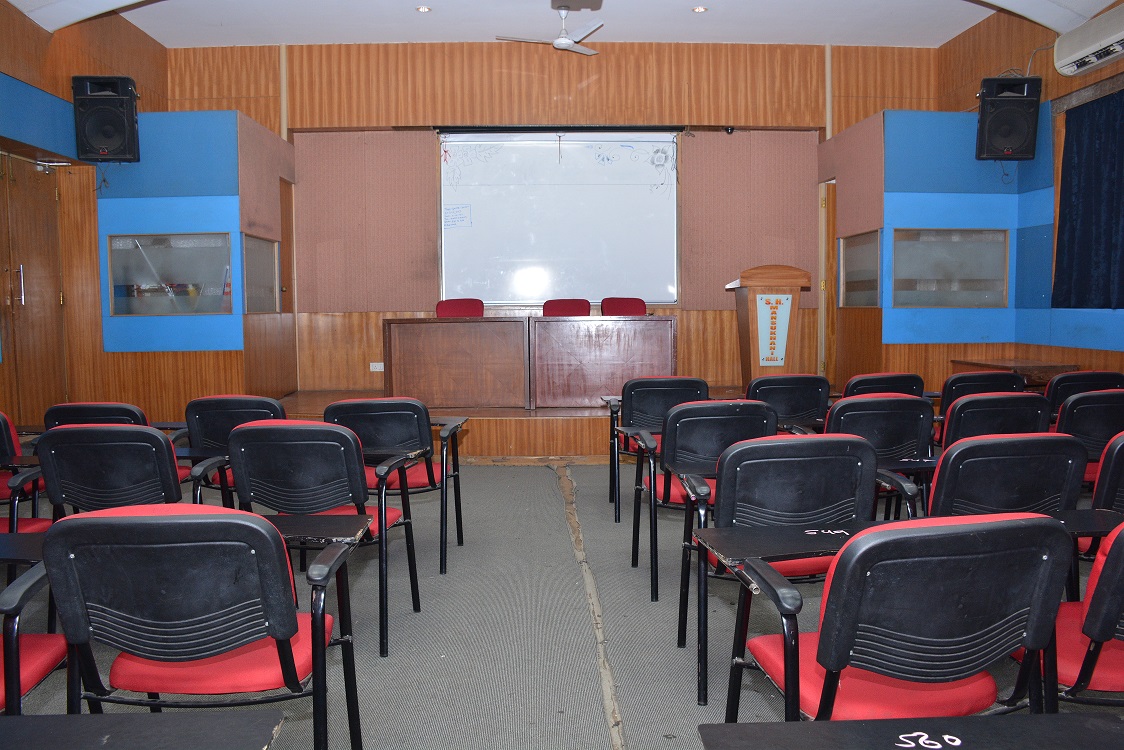 Seminar Hall
The air–conditioned seminar hall on the fourth floor is open to all the staff members and students. It has a seating capacity of approximately 80 people. It is used for conducting seminars, workshops and guest lectures.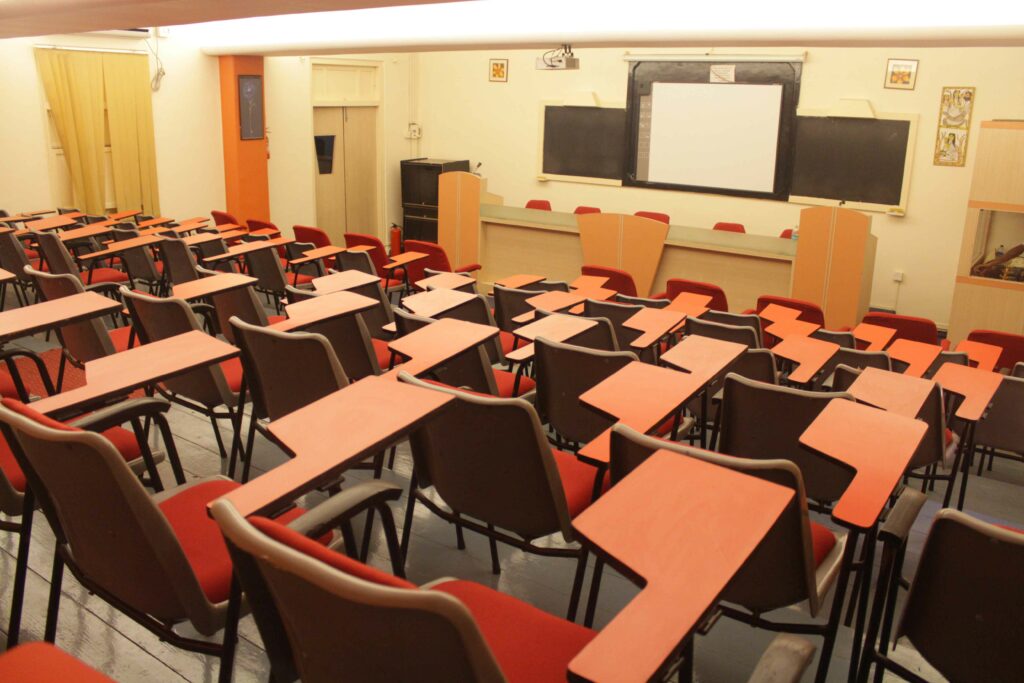 Laboratories
The Laboratories – Physics, Chemistry, Biology, Life Sciences, Microbiology, Computer Sciences, Statistics, Psychology, Polymer Chemistry, Nuclear & Radio Chemistry are well equipped with latest apparatus and sophisticated equipment's. The college has set up new state-of-the art Tissue Culture Laboratory, Biotechnology Laboratory and a Central Laboratory. The laboratories and the science departments are well equipped with computers, required software and other apparatus.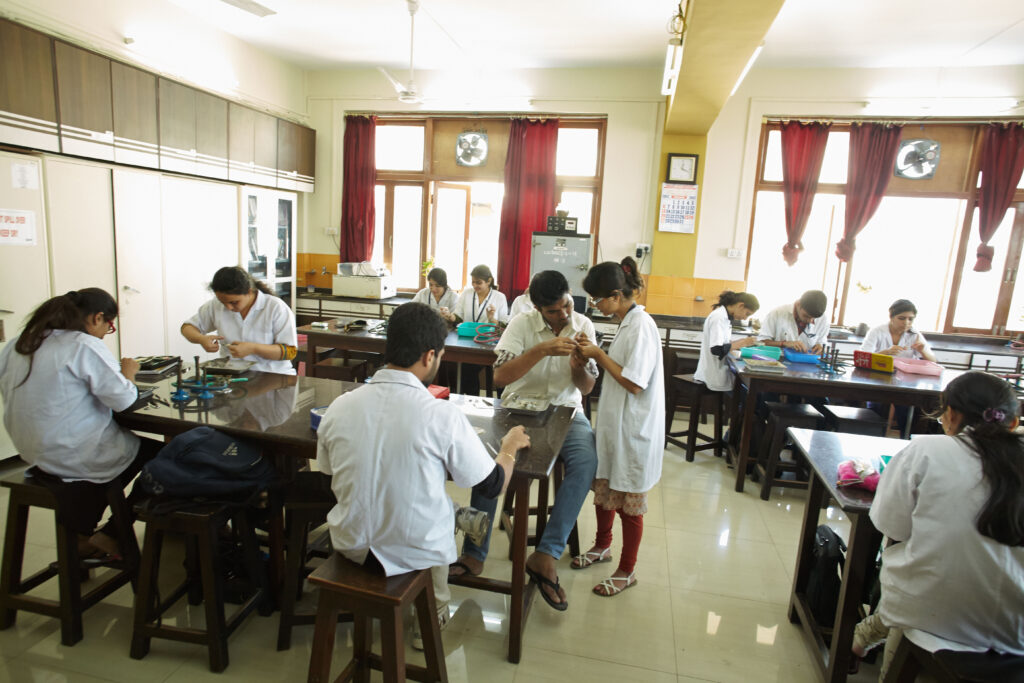 Gangaram H. Mansukhani Computer Laboratory was set up for the Departments of Information Technology and Computer Science. The laboratory is equipped with up-to-date computer systems, and are used by the students and teachers of the department. Various training programmers and workshops are also organized in the laboratory.
भाSHAS Language Laboratory
A Language Laboratory was started in March 2015 to help improve and enhance language skills amongst all students. This laboratory is open to all students of junior and degree college on payment of nominal fees. The software consists of 5000 lessons in elementary and advanced English language. Several modules are also available for competitive exams like IELTS, TOEFL etc. Apart from English, basic lessons in other languages like French, Spanish, Italian, German, Chinese, Greek etc. are also available. Short-term Certificate Courses in Spoken French, Advanced English and Corporate English are conducted.
Prof. J. K. Bhambhani Sports Room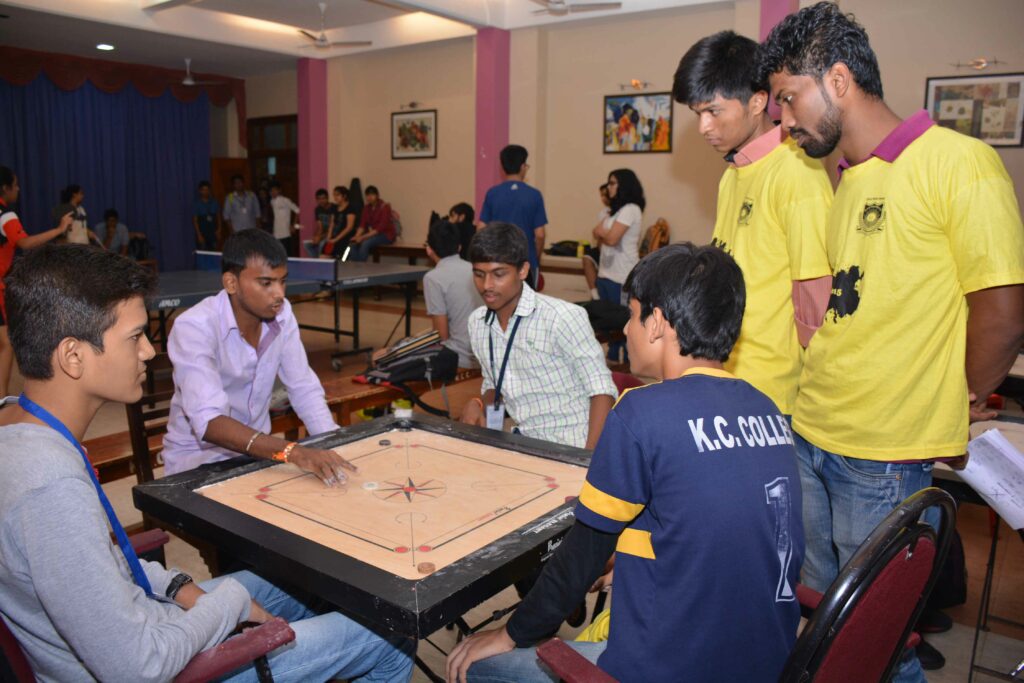 The College has a very good recreation hall. Students practice many indoor games such as, TT, Chess, and Carrom. Students also participate in University sports events and in University recognized open competitions. The college team has won prestigious awards in swimming, basketball and football. Sports in-charge Mr. D.K. Chatterjee can be contacted in the Sports Room for all information relating to sports. Students representing the college at the university, state and national levels get marks of grace in their academic records as per the university rules.
Kool Cafeteria
The spacious canteen offers hygienic food at affordable rates, providing the students the perfect place to relax, and interact.
Kibbosh corner
This is an additional space for students, created for their relaxation, rehearsals and study
KC Colaba Campus
KC's two highly popular departments – the Department of Mass Media and the Department of Information Technology are housed in this campus. The Colaba Campus is situated in the KCCMS building, Mahakavi Bhushan Road, Colaba.
Hiro Sitaldas Punwani Creative Media Studio
Colaba Auditorium houses the state-of-the-art creative media studio. The studio has all the facilities required for the hands-on training for audio-visual production. It has a shooting floor, audio and video editing rooms which are equipped with industry standard systems and softwares.
Mohini Hiro Punwani Auditorium
The campus has an auditorium with seating capacity of 100-125. It is equipped with modern sound and light facilities. This auditorium is used for various events in the campus as well as for screening of films, documentaries, etc.
Computer Laboratories
There are three computer laboratories in the campus, out of which two are used by the Department of Information Technology and one by the Department of Mass Media. The labs are often upgraded with latest softwares as per the industry standards.
Conference Room
The conference room in the campus is used to conduct meetings and seminars. The air conditioned room has all the facilities required for screening audio-visual presentations.
Library
The library in the campus has all the books required for the Dept of Information Technology and the Dept of Mass Media. The library also has DVDs of critically acclaimed films which are used in classes for understanding cinema.
Classrooms
The classrooms in the campus are air-conditioned and are equipped with multimedia facilities required the classes. Each classroom has overhead projectors, audio equipment and computer systems.