Jotu Khushiram Kundnani Library
Jotu Khushiram Kundnani Library
The KC library is the perfect support system for the faculty and students to find right information at the right time. The Jotu Kushiram Kundnani Library is veritable aid for their academic pursuits and learning process.
One of the largest automated libraries in the city having a collection of more than 79166 documents ,1219 DVDs, 44 periodicals and 13 newspapers, the KC College library is spread over 4500sq ft and is completely air conditioned with a seating capacity of 250 students.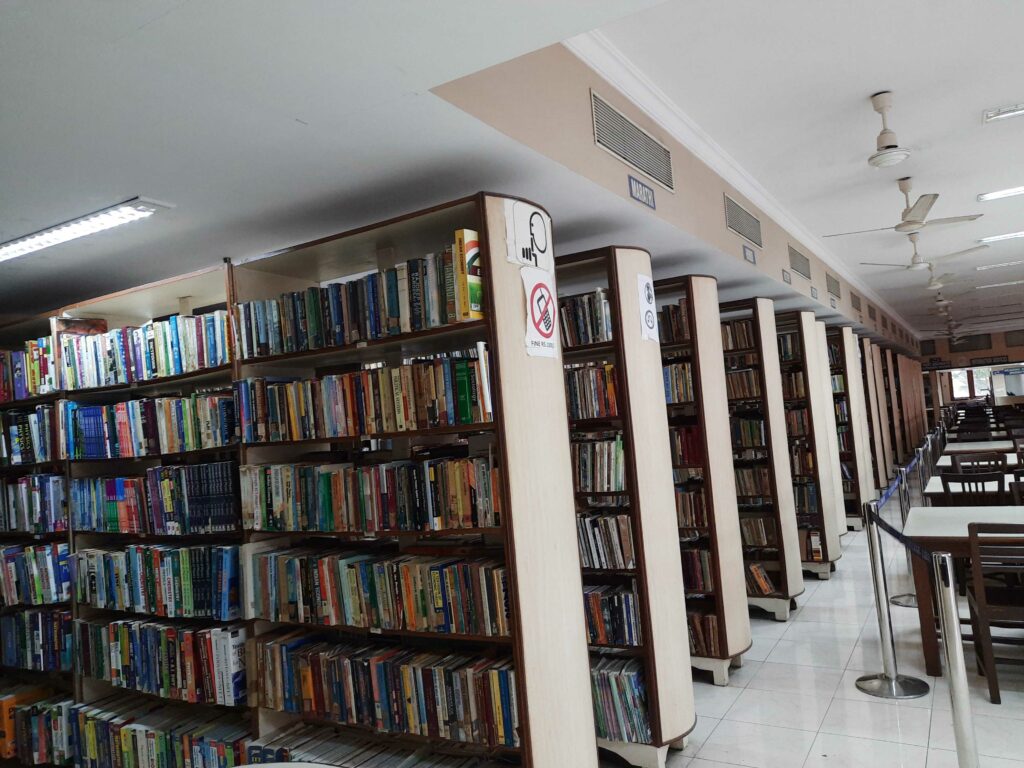 Timings: 8 a.m. to 7 p.m. on weekdays and from 8.30 a.m. to 4 p.m. on Sundays and Public holidays.
In addition, the library also provides reprographic service to the students going abroad for higher studies.
Textbooks, Reference books, EBooks , EJournals with 24×7 access to Internet and offline through WebOPAC http://192.168.0.33:8380/opac/search/search.html can all be availed of. The library collection comprises of Books, Reference books like encyclopaedias, dictionaries, directories etc., Maps, CD ROMs, Periodicals, Reports, rare books on SINDHI, URDU, PERSIAN, ENGLISH LITERATURE, SANSKRIT & KANNADA.
The Library maintains a BOOK BANK to help the needy students.