From the Desk of Principal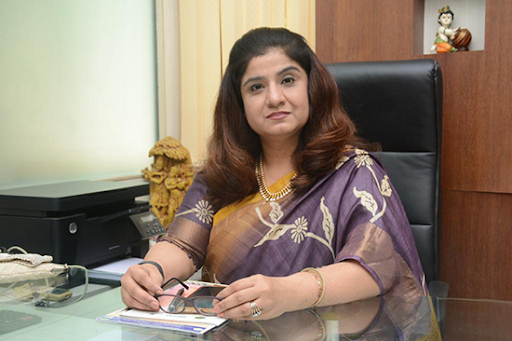 Dr. Hemlata K Bagla
Vice-Chancellor, HSNC University
Principal, K.C. College
Hon. Director, KC College of Management Studies
A great man had once said, "Start by doing what's necessary; then do what's possible; and suddenly you are doing the impossible".
At the new HSNC University and at KC College, we are making new beginnings, starting new programmes, forming new collaborations and making new resolutions – only so that we may fulfill our students' dreams and go beyond those to give them new platforms in the new world order. We are ready to face all adversities and overcome all challenges in the achievement of our objectives.
At KC, we have always striven to impart academic excellence and encouraged holistic development of students. In the 66th year of existence, it is indeed a proud moment for us to now get the opportunity to give our students knowledge through the most wonderful blend of one-on-one interaction and use of technology.
Living up to the college motto "Salvation through Knowledge" our strength at KC college lies in making constant efforts to change with time and that has made us a young and purposeful institution. Our dynamic management, compassionate and learned teachers, committed and caring staff – all have only one aim of all-round excellence.
Our focus is not just academic excellence or the honing of various talents in our students, but also looking after their mental wellness, their safety, instilling in them a sense of confidence and enabling them to reach for and achieve their dreams. Being career ready is important but being entrepreneur ready is more the need of the hour and we shall have programmes and initiatives geared towards achieving this goal.
Tough times don't last, tough people do. These harrowing times will also pass, but we at KC, shall all have learnt from them and grown together to become stronger, more determined and more equipped to handle our society and global challenges.